Growing a business is never easy, but it may be made a little simpler with the correct tools and counsel.
This post will present you with some advice that will assist you in expanding your business.
1. Increase the Productivity and Efficiency of the Workforce
The days of emailing papers across workplaces, leaving voicemails on colleagues' phones, and making phone calls from your desk are long gone. Businesses now have access to platforms that can enhance productivity and efficiency tenfold thanks to today's technology. Information management software, CRM (customer relationship management) platforms, and online form-building tools are examples of technologies that may be used to increase productivity. These tools allow team members to collect and combine data from customers' comments and reviews in one location. You can learn what clients want without having to spend a lot of time phoning or emailing them.
On the other hand, with the aid of technology, the business process itself is becoming easier to manage. You may keep better track of your inventory, identify possible clients who are seeking for your services or products, monitor how consumers perceive your brand based on social media comments, handle contracts more effectively, and obtain an online invoicing guide, among other things. Make sure to look into and begin using these tools right now if you want to accomplish more, faster, and better results!
2. Identify Your Targeted Market
Before you can successfully sell anything, you must first determine who is most likely to buy your goods or service. This entails conversing with them and asking them what they desire. What issues are they dealing with? What exactly are they on the lookout for?
Discovering what items or services your target audience is interested in can help you advertise the right products and services. This is frequently critical since a product or service that is effective in one region may be unsuccessful in another.
Find out more about your possible target market on the internet. From checking their social media accounts, blogs that they engage in, Internet forums that they frequent, to the sorts of websites that they visit, there are numerous tools accessible to assist you to understand your customer's habits and practices.
3. Improve Your Company's Accessibility
Gaining new clients is only half of the battle when it comes to your company's success. You must have assurances that your present clientele will return for more. The greatest way to achieve this is to make your products or services more accessible than they have ever been. Offer simple payment plans, accurate shipping and transaction information, or even free samples to convert website visitors into customers.
Another approach to make your business more accessible is to have a responsive website, which can be seen on mobile devices, allowing potential consumers who are always on the go to conduct business with you. Of course, the website, whether on a desktop or mobile device, must be responsive, speedy, and simple to use.
4. Produce content that is appealing to customers.
One of the basic marketing laws is that customers buy from people they trust. To gain potential consumers' trust, you must first learn how to communicate with them in a way that they can comprehend and connect to.
Creating content that connects with your target market is the key to gaining trust. While this may appear challenging, it is now easier than ever to do. Having a blog, for example, maybe a really effective approach to promote your company. It's a wonderful way to connect with new clients, provide material that others find useful or interesting, and establish yourself as an industry thought leader. You also don't have to worry about getting it incorrect because you can simply publish and alter posts as many times as you like until the content chunks seem exactly perfect.
Social media has infiltrated not only personal but also professional life. Advertising your business on social media sites like Facebook, Twitter, Tumblr, Google+, Pinterest, and Instagram is the greatest approach to sell it.
These sites are a terrific method for you to engage with your customers, post product videos and photographs, give coupons and discounts, and communicate with other businesses that might be interested in collaborating. This is also a terrific way to reach out to those who may not be familiar with your business and share useful industry knowledge.
READ ALSO: Untapped Global is looking to invest in African firms that use data from IoT devices.
Also, make sure you're using social media appropriately. You may send tweets at the ideal times to receive the most views (for example, before lunch or supper), keep posts short, use high-resolution photographs, and change your material based on the time of day.
6. Keep a close eye on your progress.
It's critical to measure and analyze your outcomes, regardless of the marketing method you choose. This will guarantee that not only the relevant items but also those that work best for your company as a whole, are targeted.
If you send out one promotional email and observe an increase in sales, you might want to send out another on the same topic in a month. You can verify this by looking at how consumers have behaved online after viewing one of your articles or emails. If they continue to visit your website, for example, you may continue to send them promotional material connected to the subject.
This strategy will assist you in determining which marketing methods are most effective for your firm. Not only will you be able to focus on the ones that generate the most cash, but you'll also be able to rapidly cease spending time and resources on the ones that aren't working.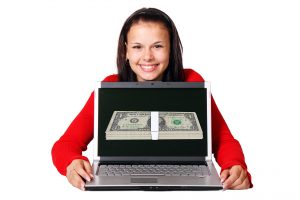 Growing a company may be challenging, but with the appropriate advice, it can be made a lot simpler. You'll be well on your way to effectively marketing your firm in no time if you use social media platforms, create content that connects with your target market and track your results on a regular basis.
(Visited 13 times, 1 visits today)