It's no secret that the fashion industry is fiercely competitive, and it may be tough for emerging designers to stand out among established companies. Yet, if you're reading this, you probably believe you have a valuable product to offer your target market: perhaps a line of clothing that capitalizes on the latest trends or a feature that solves a long-standing problem with a specific type of clothing (such as pockets deeper than a single inch for women's jeans or something similar). With something of worth, you're attempting to stand out from the crowd of want to be designers and have a lasting impression on the market, producing a business that will last rather than fizzle out after a brief fad.
You'll need grit and dedication, as well as ingenuity and an awareness of current market and fashion trends, to make such an attempt. Customers in the fashion industry are notoriously fickle, and you're unlikely to flourish as a fashion business unless you provide them a product they adore, a reason to buy from you instead of your competitors, or some other comparable hook. Fortunately, you've come to the perfect spot if you're seeking for dependable strategies to make your brand stand out from the crowd.
Continue reading for ideas and methods on how to make your items stand out on shelves, imprint your brand in your clients' minds, and achieve even more.
The product is the proof.
Take a peek at your current product lineup. What aspects of your present products may be used as a marketing cornerstone? The features that distinguish your items, as well as your suggested solution to a gap or problem in the existing fashion community, should be prominently shown on every digital and physical channel available to you.
You may also use components like custom printed labels for apparel and brand-specific graphics and etchings to distinguish your items distinct from comparable products from other manufacturers. Paying attention to little details like ensuring your apparel is furnished with custom branded labels or putting your brand's objective into the design in some way using artwork that invokes your corporate vision (which we'll discuss below under ethical marketing) may make all the difference.
Ascertain that they are aware of your mission.
Customers nowadays expect more from their businesses: instead of just offering a product, firms are virtually forced to supplement that product with a cause in order to entice customers and convince them that their money is being spent on something greater than themselves. This strategy is known as ethical marketing, and it may help you establish a rabid foundation of regular customers by ensuring a consistent stream of money, increasing brand recognition, and helping you develop a rabid base of frequent customers.
Donating a percentage of the revenues from each piece of clothes sold to a charity, getting the company publicly involved in a cause (such as conservation or serving at a homeless shelter), and other ethical marketing techniques are popular. You may also make your operations more environmentally friendly, conduct a study into some of the damage caused by prior fashion firms, and market yourself as an environmentally friendly alternative to your competition.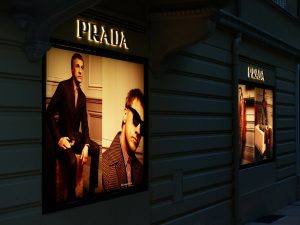 You may also opt to combine your charity acts into your designs, as indicated above, by selling clothing products that quietly represent the cause you're working with: for example, you might release an eco-friendly design with a subtle environmental design or something similar.
Each and every mountain
Does it create a sound if a tree falls in a forest and no one is around to hear it? Or, perhaps a better issue is if a fashion brand hits the market but its items are nowhere to be seen, does it truly exist?
Make every effort to get your items into as many places as possible, including developing your own website and offering them there, as well as using platforms like Etsy to supplement your revenue. If you can get your items into stores, find stores that appeal to your target demographic and visit them all, trying your best to sell your product and get it into those locations. The more areas you can get your goods into, the more opportunities you'll have to get your brand noticed.
Making a name for yourself in the fashion industry isn't simple, but it's also not impossible if you approach the market with the appropriate plan. If you follow the ideas above while keeping current market trends and customer demands in mind, you may discover that you outlast some of your potential competitors.
(Visited 16 times, 1 visits today)