GIG Logistics (GIGL) has been exhibiting interest in the crypto economy.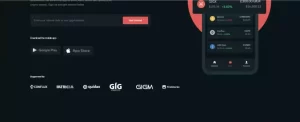 In September 2021, we caught wind of the company's plan to implement an option that enables consumers to pay for logistical services using bitcoin.
We hypothesized that the firm will establish its crypto token to be utilized as a form of payment and investment in GIGL.
We determined that the firm would have its crypto token, which would rise in value because of the practical use case, thus creating a big income stream.
While our guesses missed the mark, our sources were right on.
GIGL has integrated a crypto wallet into its own delivery software, GIGGO.
Users may now make basic crypto transactions like purchasing, selling, 'holding', and transferring coins straight on the app.
The integration will be done in two first beta phases before it is released to the public.
The initial test phase will see the crypto wallet available to 2,000 users, with up to 10,000 people gaining access in the second phase.
The wallet integration is in conjunction with XPAD, a platform that allows users to store, invest, and stake in real-world assets using crypto.
XPAD users can import their XPAD wallet into the GIGGO crypto wallet.
Those without an XPAD wallet can create one immediately on GIGGO.
A ploy to enroll people for XPAD?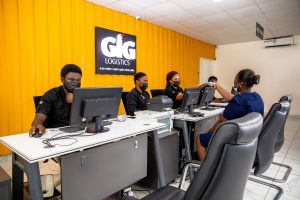 According to Ocholi Etu, Director, Operational Services Hub, adding a crypto wallet into the GIGGO app "aligns with the company's long-standing objective to remain at the forefront of innovation."
While it could be intriguing to see crypto payments on the GIGGO app, the wallet integration simply enables to conduct basic crypto activities.
The wallet, an extension of the app, is not directly tied to the services given on the app; it may only be used for purchasing, selling, storing, and transferring crypto.
Although the business claims the connection provides users more things to do with the app, the onboarding process assures that customers without an XPAD account establish one, a technique to onboard GIGGO users to XPAD.
Even though the link between GIGL and XPAD is not precisely stated, GIGL is one of the app's backers.
With multiple crypto exchanges offering the same services as XPAD, GIGGO, with over 100,000 users on Google Play, provides a novel approach to onboard consumers to the platform; XPAD, on the other hand, has over 500 users on Google Play.
According to Fundera, 15,174 businesses accept Bitcoin as payment internationally, including famous organizations like the US IT company, Microsoft, and American movie theatre chain, AMC.
In Africa, cryptocurrencies are largely utilized for speculative purposes – trading and holding. But they are also known to be utilized because of the simplicity they provide to cross-border transactions.
While cryptocurrencies are rising in popularity as a form of payment, many businesses have yet to embrace them.
However, GIGL feels this might change with time and wants to prepare its consumers for it.
The preparation concept, though, could be one of the most inventive yet.
While it might be argued that the wallet integration does not immediately improve the app, it could be a wonderful method to promote cryptocurrency to non-crypto users.
With only a percentage of the world's population adopting crypto, companies have very little incentive to accept bitcoin payments. Nevertheless, GIGL is innovatively promoting adoption through its platform.
(Visited 9 times, 1 visits today)