Even casual viewers must have noticed something while looking at the data from 2021: the financial business continues to bring in the most money ($2.3 billion) of all sectors in the African digital ecosystem. Furthermore, it has a substantially higher number of startups than the others. According to Statista, Nigeria has 144 fintech startups. Nigeria, on the other hand, has only 22 commercial banks.
An undeveloped banking system, difficulties obtaining credit, and an increasing number of smartphone users in Africa create a big opportunity for new and established fintech companies. This does, however, imply that there will be a slew of businesses offering comparable services.
Customers are opening accounts with many fintech firms in the same way as they are opening accounts with multiple banks in Nigeria.
Also Read: Untapped Global is looking to invest in African firms that use data from IoT devices
Another aspect to note is that these firms fight for a small portion of the market because there are still hurdles to adopting these services.
Competition preparation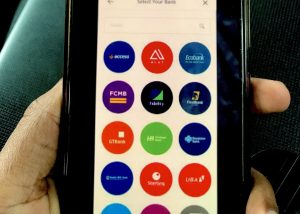 Fintech businesses may expect competition from startups on the outskirts of the financial services sector, according to Oluwatobi Boshoro, CEO of Infinitetiks. This, she claims, is due to customers' growing dissatisfaction with having to utilize too many services to meet their financial demands.
"A lot of digital natives in Africa are getting tired of the proliferation of applications, especially with the kinds of services we've seen on apps in recent times."
As a result, you're starting to see more and more service champions enter financial services, such as OPay and Safeboda." What does this signify for financial technology firms?
Because of the rising rivalry for clients, Boshoro believes that fintech businesses should start offering a whole range of financial services rather than just basic banking services.
Most fintech businesses in Africa are now focused on a single financial service. Payments, loans, insurance, and banking are all possibilities. However, some of their peers in other industries cannot say the same.
Take, for example, Safeboda, which added airtime payments to its array of services after launching its ride-hailing service in Ibadan. Jumia, the eCommerce behemoth, followed suit in 2016, creating Jumia Pay to allow customers to buy airtime, take out loans, and pay for goods on the platform.
So, how does this affect fintech start-ups?
According to Boshoro, this will lead to ecosystem consolidation as startups are purchased by larger firms or merge to get access to a broader consumer base. In his expectations for fintech innovations, Abdul Hassan, CEO, and Founder of Mono shares this viewpoint.
"I believe there will be a lot of mergers and acquisitions next year since there are a lot of firms doing similar things," says the analyst. And it doesn't make sense for around 20 firms to be doing the same thing when they can pool their demand power, resources, and expertise to develop something truly enormous out of Africa."
Boshoro believes that, in addition to consolidation, partnerships will become increasingly important for survival. Companies would have to "partner with strengths as the emphasis to dominate the market," according to her.

Even with the present fintech players, there is still an opportunity for other businesses that can efficiently serve previously underserved communities. However, the African client appears to be the clear winner in all of this.
(Visited 23 times, 1 visits today)