Since the establishment of the NIBSS Instant Payment (NIP) program in 2011, interbank transactions in Nigeria have become substantially quicker, with some experts hailing the infrastructure as one of the finest in the world.
Unfortunately, fraudsters have been able to take advantage of this increased speed of execution. Nigeria has lost $13 billion to cybercrime in the last ten years, and it has already lost $12 million to electronic fraud in the first nine months of 2020.
Nigeria's banking industry is one of the most important in the country since these businesses are responsible for delivering key services to millions of people. Surprisingly, we're seeing a trend where banks are abandoning physical locations in favor of an online-only presence.
Although it's unclear how much Nigerian customer behavior has changed as a result of this trend, investors seem to believe that these firms will usher in the future of banking.
These banks try to attract areas of the market that have been neglected by conventional banks by offering various incentives and hooks such as free transfers, micro-lending, and quick and efficient client loans.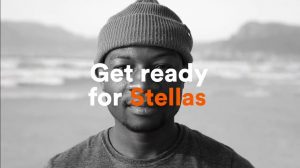 However, fraud continues to be a problem for both digital and conventional institutions. Stellas, the newly created digital bank, intends to address one important loophole.
Stellas microfinance bank was founded in 2017 by Bukola Solomon, an executive with substantial expertise in the investment banking area, to give simple access to financial services, and it quickly became one of Nigeria's top financial services providers.
The business is establishing a digital bank today in order to "provide financial services with convenience." With this launch, it hopes to encourage financial privacy and security via its "Ghost Mode" function, as well as other savings and budgeting capabilities, but more on that later.
According to Solomon, the firm has always prioritized user experience as one of its most valuable assets, and it has carried that idea forward with the introduction of digital banking.
"We've encountered a number of folks that need to do business but want to keep it personal and private. You may conduct secret transactions using our Ghost Mode function, which also acts as a security element. We can encrypt transactions so that your data is safe even if they get access to your or the recipient's phone," he explains.
In essence, Stellas intends to safeguard user identities during transactions in order to prevent identity theft and maintain privacy and security.
Identity theft cost $219 million in 2020, and it often takes the form of social media activity, emails, or credit cards. Another possible identity theft gap, according to Solomon, is wiring money to a random stranger from whom you purchased products.
Solomon further states that all transactions are completely guaranteed by the National Deposit Insurance Commission (NDIC) and that all transactions would adhere to strong anti-money laundering and anti-fraud standards.
There are a lot of interesting bells and whistles.
Though Solomon emphasizes the Ghost Mode function, he also mentions that the firm has added a budgeting component that would assist customers in making better financial decisions.
Solomon asserts that it already has a large user base and has promising future prospects.
"We currently have 10,000 users, and we estimate 200,000 in the first month."
Stellas is expected to give its digital banking services to its current clients, but it will be fascinating to watch how it handles 200k users in a month.
Nigeria's digital banking industry is destined to be fascinating, with companies like Kuda, Sparkle, Fairmoney, and Carbon.
(Visited 17 times, 1 visits today)