Car repairs may be expensive.
However, you may employ several useful strategies to keep your vehicle in good working order while also saving money. The best part is that you don't need to know all there is to know about trucks or vehicles in order to save money on maintenance.
All you need are a few pointers on how to handle various difficulties on a DIY basis, the ability to follow instructions, and the ability to check trusted websites for all your auto repair needs.
With that in mind, the following suggestions emphasize changes you may make to your car-repair routine to save money without jeopardizing your vehicle's condition.
How to Save Money on Car Repairs in 9 Easy Steps
1. Read and understand the owner's manual.
Each car comes with a comprehensive handbook that will walk you through many elements of the vehicle, including how to maintain it. Read the thorough descriptions of the many parts and their functions, and observe how much money you'll save on needless maintenance inspections.
The information you gain from the handbook will help you maintain your vehicle and determine when it should be serviced by a professional. This allows you to distinguish between major difficulties that require your financial resources and those that you can tackle without spending any money by using a little brush or other items in your home garage.
2. Locate a Reliable and Trustworthy Panel Beater
Some auto repair firms are more concerned with making money from you or exacerbating the issue so that you will return to them.
This is why you need to choose a respectable and trustworthy auto repair business, preferably one that specializes in your vehicle's brand or manufacture.
Friends, coworkers, and family members can all refer you. You may also use a site like DingGo to find a reputable panel beater in your neighborhood.
3. Take Charge of Your Car's Maintenance
Some automotive problems are caused by irresponsible driving and a lack of normal maintenance to avert a greater problem. Because it's already too severe, an issue that could have been avoided with preventative maintenance ends up costing you extra money.
Oil and oil filter changes, for example, can help you avoid spending more money on repairs in the long term.
4. Be aware of the typical car repair costs in your area.
You may receive a straightforward estimate on the cost of repairing your car's problem. You will avoid getting overcharged and spending more money than necessary as a result of this.
You may receive a pricing range and choose one that fits your budget based on the spare parts utilized and other variables.
5. Save money on labor by performing one-for-all repairs on a regular basis.
You'll pay twice as much on labor if you fix separate sections of your automobile at different periods, when you might have saved money by having a general repair for all of your car's problems. When there are several components to fix, most technicians will give you a discount, making it a fantastic deal.
6. Pay Attention to Your Vehicle's Warnings
Some car problems are exacerbated by failing to heed warnings and correcting problems in a timely manner. When you start your car and observe the "check engine" light blinking, for example, you should consider it as a warning and have your engine examined as soon as possible.
Ignoring such signals can result in you contacting towing services to transport your vehicle to a repair shop, something you might have avoided if you had acted sooner.
7. Make an investment in DIY tools and knowledge.
Some automobile repairs require only a basic routine and knowledge, which you may learn from the numerous internet courses that have lately appeared.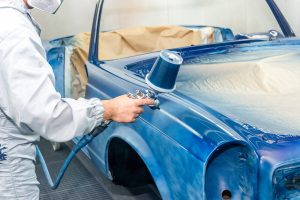 However, you must be familiar with your vehicle and the appropriate tools for each job. You should also get spare components from a reputable vendor to save money on labor and other expenses.
For minor procedures such as installing air filters or wiper blades, you may also consult a local vehicle parts shop.
8. Purchase Car Parts at a Discount
Many local and online vehicle dealers offer special deals and discounts on car components, which you may take advantage of to save money on your repairs.
To prevent inferior materials, it's important to determine the quality of these items before purchasing them. To prevent going over budget, keep an eye out for hidden or unexpected prices, especially when purchasing vehicle components online.
9. Stick with a reputable auto repair shop.
Your automobile will continue to develop dents, paint chips, dings, and other difficulties that need the assistance of a professional. Because everyone has their own method of doing things, and their repair techniques may contradict, exposing it to several professionals might cost you a lot of money.
Get a second opinion from one or two other repair businesses, but make a decision and choose the best qualified professional to avoid spending too much money on unnecessary repairs.
Final Thoughts
Your automobile needs the greatest treatment, but it shouldn't break the bank or put you in debt. You may use the strategies and techniques provided above to save money on auto repairs without generating more issues or disregarding them.
Because it is a preventive strategy that does not cost a lot of money, proper maintenance remains the greatest approach to save money on auto repairs.
(Visited 12 times, 1 visits today)